Kettlewell House
Nursing Home & Care Suites, Kettlewell Hill, Chobham Road, Woking, Surrey, GU21 4HX
Average review score of 4.9 from 3 customer reviews
"My brother and I are so enormously thankful and relieved to see dad settle in at Kettlewell house. Since the summer of 2015 dad had spent most of his time in a hospital bed in Chatham, Kent. It was too far for Nigel or I to visit him regularly, I feel he suffered a lot, mainly from lack of socialisation, and also mental and physical exercise.

At Kettlewell he was superbly looked after, and I always felt most welcome whenever I visited. I am SO APPRECIATIVE for all that the staff have done, they are all so friendly and very caring.

THANK YOU ALL SO VERY MUCH!"
–Anonymous, 27th December 2016
ABOUT LOCAL CARE HOME - KETTLEWELL HOUSE
Kettlewell House is a charming Tudor style home in a quiet residential area near Woking town centre.
We provide accommodation for physically frail older people and those with dementia type illnesses in a recently refurbished building with attractive grounds. It is one of a number of nursing homes owned by husband and wife team, Ernie & Dr Karen Graham. There is a choice of nursing home bedrooms or care suites which provide residents with much more space than nursing home bedrooms, but with the same level of nursing care and support.
Within Kettlewell House we have adopted Relationship Centred Care as our principal approach to care provision. This reflects the importance of interactions among people and recognises that these provide the foundation of any therapeutic care activity. See our website for more details.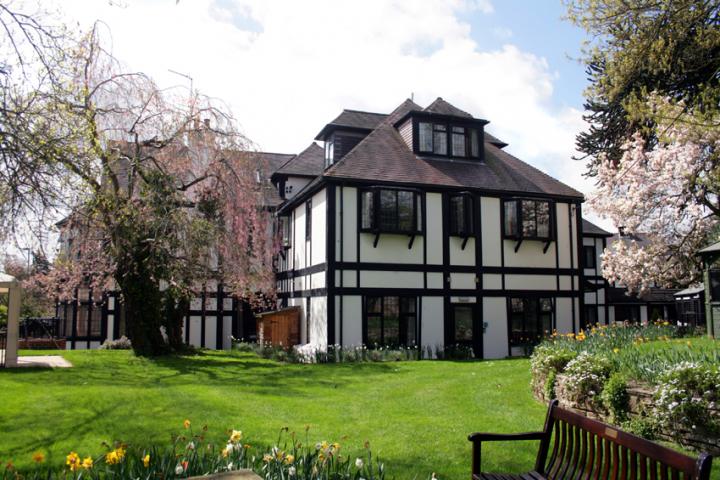 How to find Kettlewell House
Click here for directions